Dynamic View – for all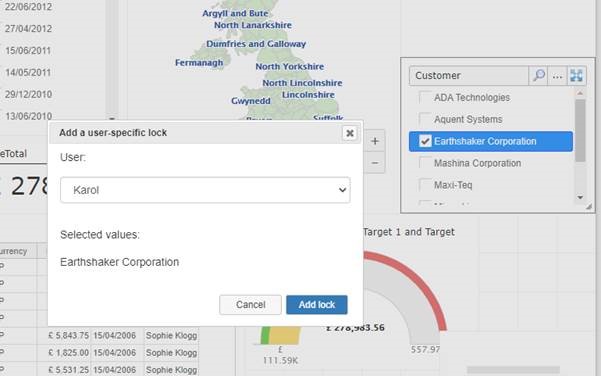 How to use a Dynamic View to deliver information to multiple people?
One Dynamic View can display information that is seen and used by multiple people where each person (par the owner of the document) only views the information that is relevant to them.
How to do this?
All you have to do is to select the relevant Slicer and set the 'audience'.
In the example we are restricting the user (Karol) to only 1 Customer. This could be used to set sales regions to sales teams, products to product managers and more.
So, when Karol opens the Dynamic View he only sees the 1 customer (Earthshaker Corporation), whereas the owner of that Dynamic View is able to see all the customers.
Benefit:
This significantly reduces time to delivery information, and increases flexibility and accuracy.
What to do Next?
For further information, please call on 01789 335533 or email info@ebi-software.co.uk, and we would be pleased to help you.