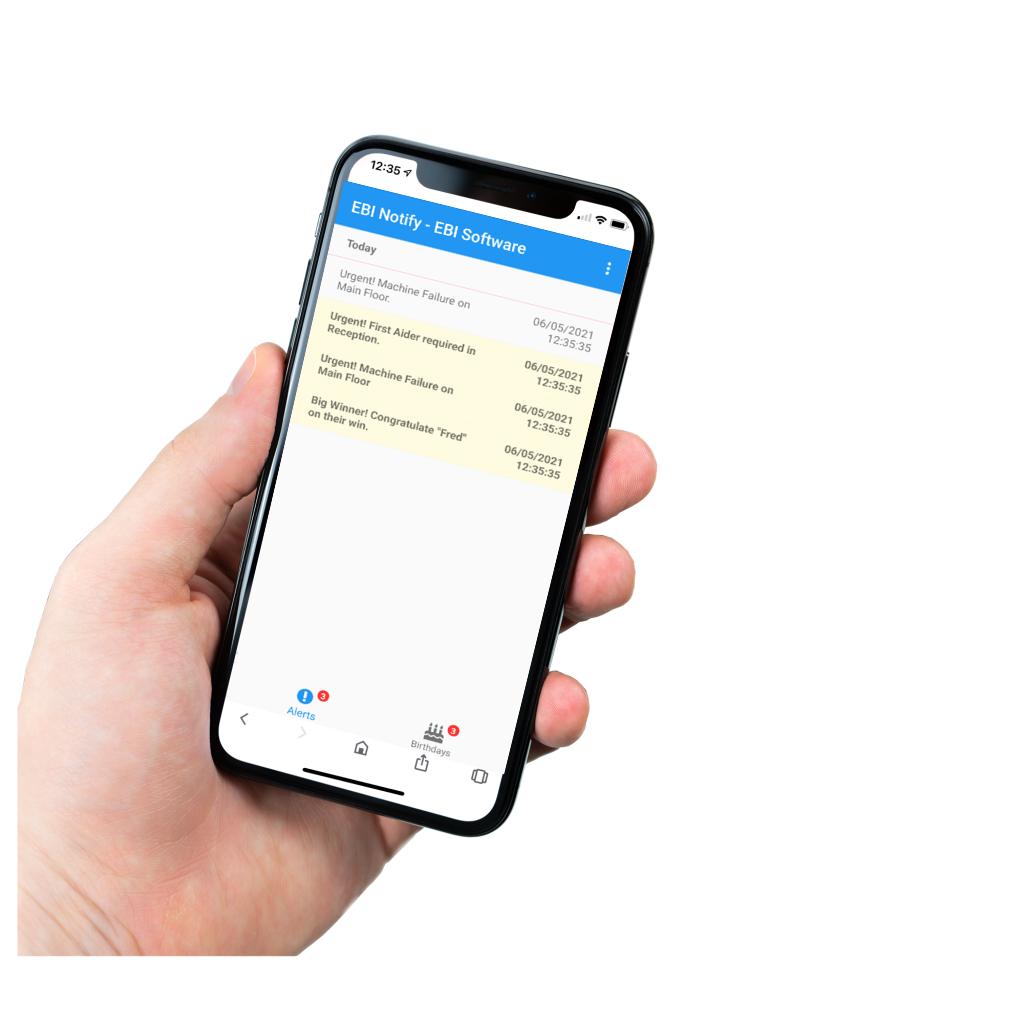 EBI Notify meets the ever-growing demands of a business as Smart Phones become the commercial platform of choice.  It's available for download from the App Store and Google Play for both iPhone and Android Smart Phones.
EBI Notify keeps you in reach of business-critical information as and when it occurs wherever you are.
Being informed is being involved.
EBI Notify ensures you and your team receives important information helping your business run more effectively and efficiently.
Operational and/or financial performance sent direct to your Smart Phone each morning keeping you up to date and ahead of the day.
EBI Notify can take any data from any system and keep your business updated and informed whilst you're on the move.