Incorporating Dynamic Views into business information reports allows companies to quickly and easily create beautiful reporting visuals.
These Dynamic Views can range from a complete overview of your company down to the specific, detailed information, with the ability to drill-down through the layers of data that you specify.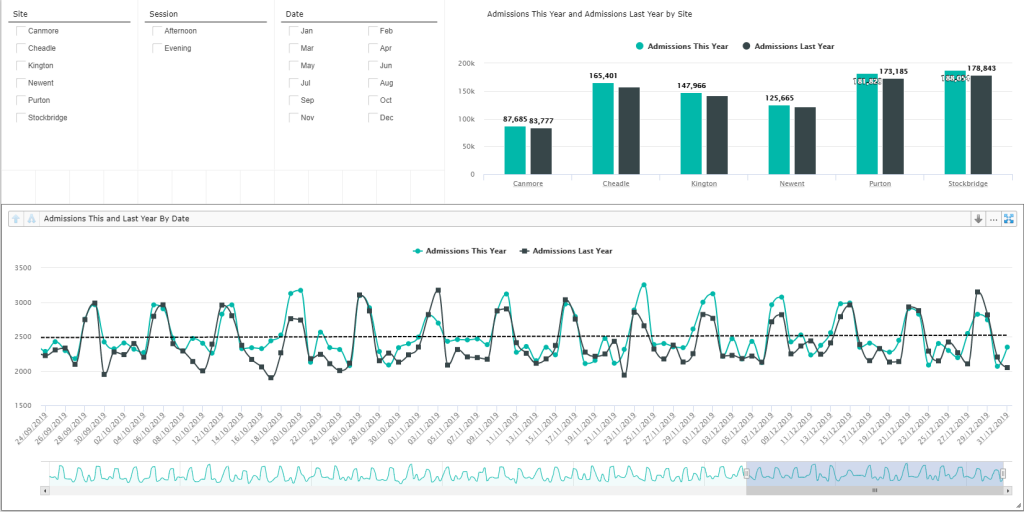 Easy to use Dynamic Views
Here is an example, provided by our agent PCI Systems, showing how intuitive and easy our Dynamic Views are to create, modify and use.
PCI Systems are specialist software providers within the Steel and Metal Stockholding industry. Having grown into a market leader within the field of Management Information Software for this industry.
They have earned a worthy reputation for both their expertise and quality of service, which is reflected in the success of the company.
The Map visual within EnhancedBI is a good way to compare your location information against a dataset. It can be use either with a UK Postcode or the Lat/Long.
Dynamic Views has the flexibility for the mapping to be used for a variety of purposes – some of which are: Tracking Products, viewing and comparing delivery routes, showing client locations or even to filter on a dataset. By do this it can enable quick drilldowns into various production sites.